Meet your 2021-2022 Council
President
Hahn Li (he/him)
Year: U3
Major in MIMM
Facebook:  Hahn Li
Hey everyone, I'm so excited to start this year and meet/remeet everyone! Going into a (finally) fully in-person year, I hope that MISA can help make it as comfortable and fun as possible. As president this year, I just want to remind everyone that MISA only exists to provide services and resources for you, the MIMM students. I really want to make sure that everyone feels comfortable to take advantage of what we try to provide, and if ever something we do doesn't feel accessible, please let us know either anonymously, through email, or just come talk to us!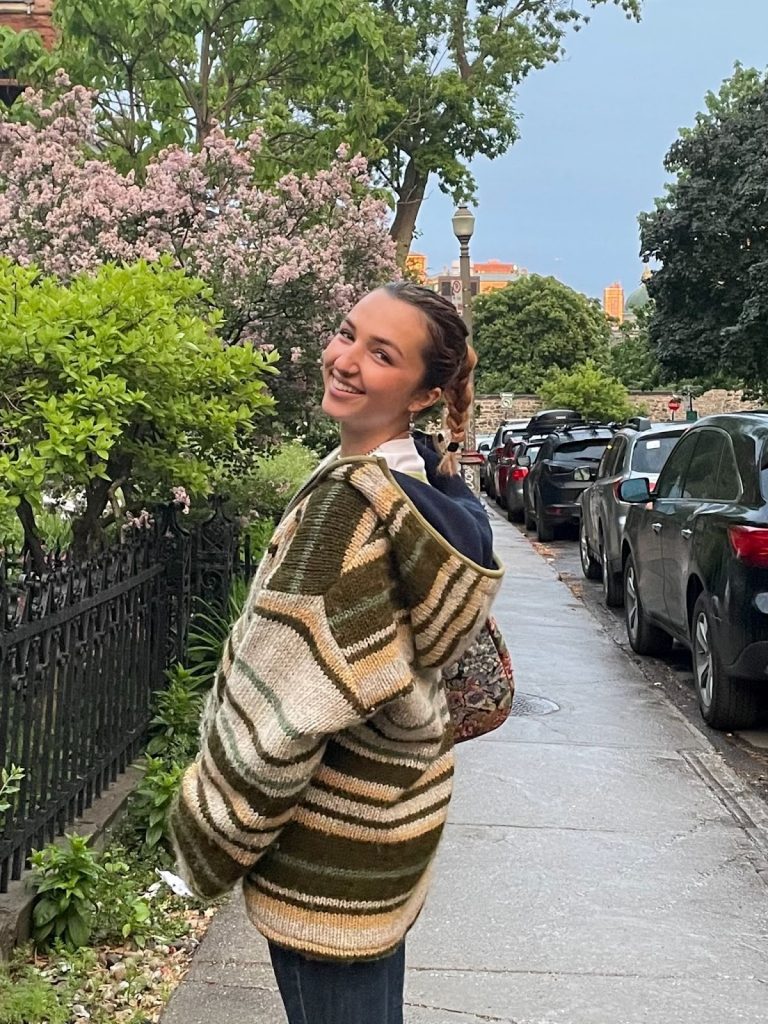 VP Finance
Leah Lallouz (she/her)
Year: U3
Major in MIMM and minor in Arabic language
Facebook: Leah Lallouz
Hello! I am this year's MISA VP Finance. I got to know a lot of the MIMM student body by being a URep last year, and I look forwards to continuing to be involved in study affairs and make this year a wonderful one!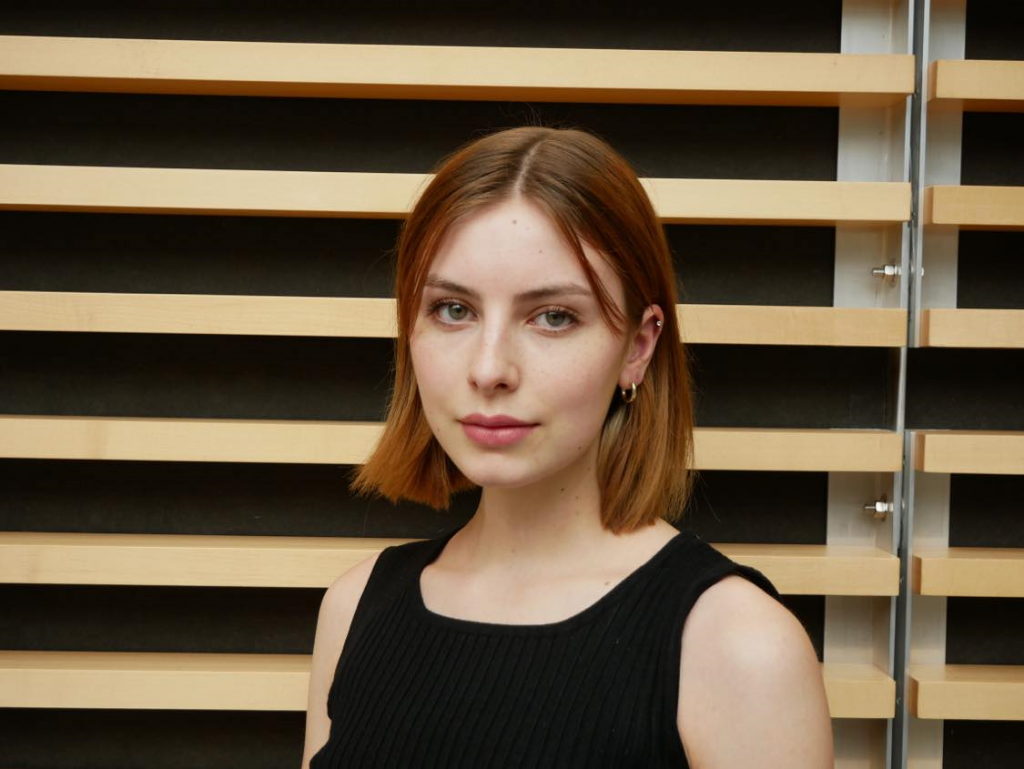 VP Academic
Angela Nelson (she/ her)
Year: U3
Major in MIMM
Facebook: Hahn Li
Good morning MIMM, I'm Angela and I promise I smile sometimes… just not here as MISA's VP Academic because that's serious business. Your NTCs will be timely and your opportunities to interact with profs outside of class will be many - I'm on it. If you recognize me haunting the halls of the Duff, come say hi, this will make me smile :))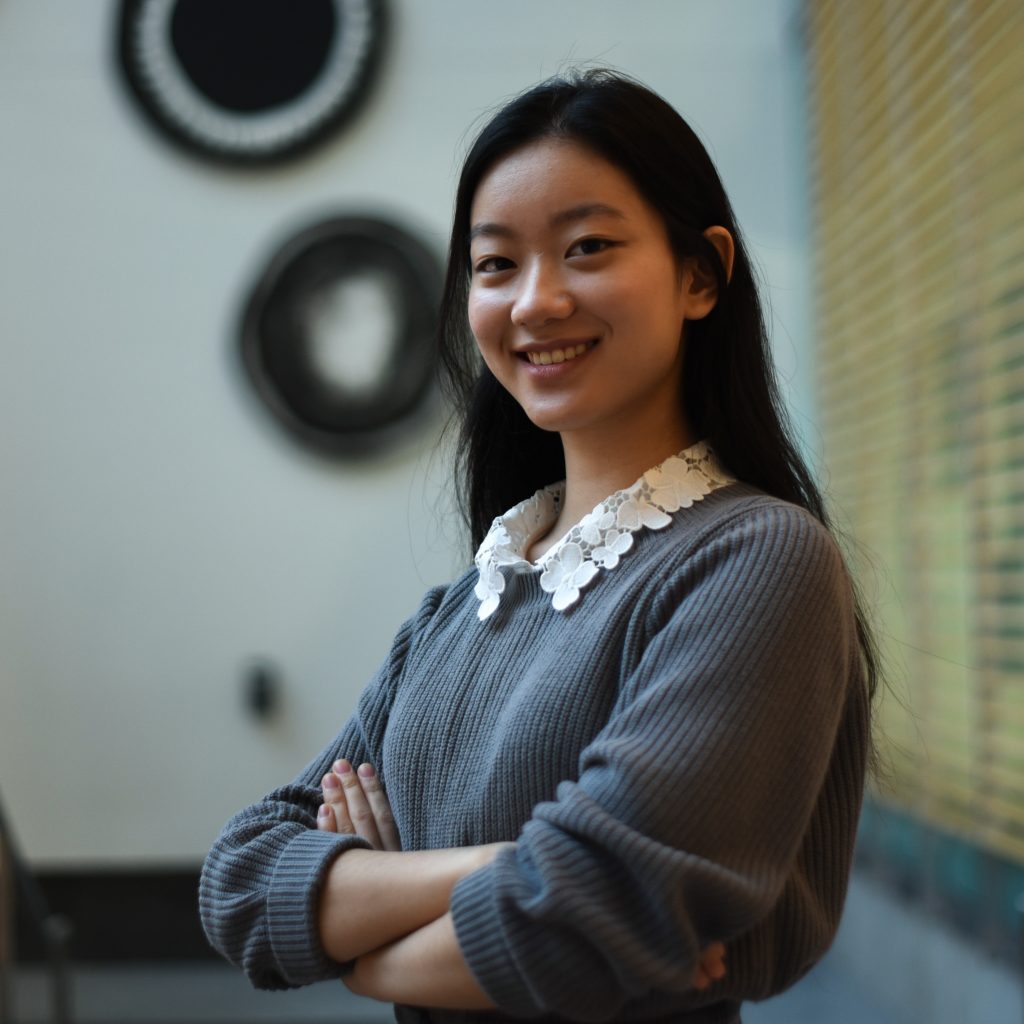 VP External
Gracia Yu (she/her)
Year: U2
Major in Interdepartmental Honors Immunology (IHI)
Facebook: Gracia Yu
Hello MIMMunity! I'm honored to be serving as your VP External this year ?. I will be responsible for liaising with other departments and external bodies so please let me know what collabs you would like to happen! Feel free to reach out to me via social media, email, or in person (I have 3 classes in the Duff…) I'm excited to be on council for another year and I think we have some great, exciting, new initiatives planned! Stay tuned for updates ?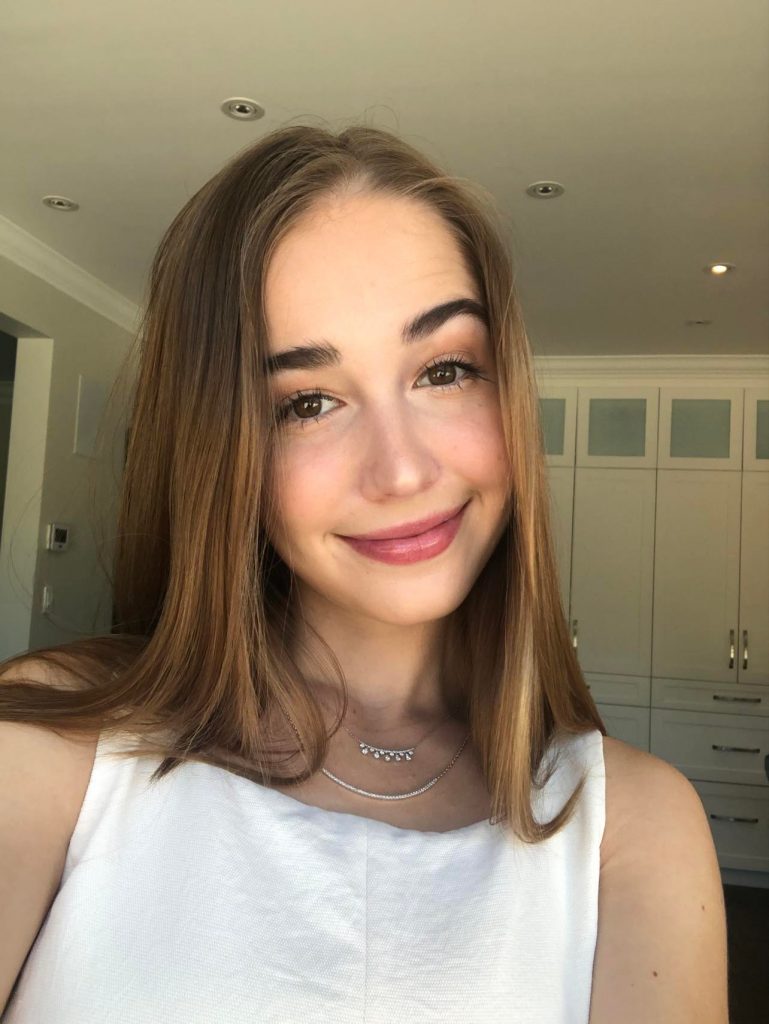 VP Communications
Corissa Larson (she/her)
Year: U3
Major in IHI
Facebook: Corissa Larson
Hello my fellow microbe fanatics, my name is Corissa and I am returning as your VP Communications for another year! I am the person that sends you the weekly listservs (yes, it is me desperately trying to be funny with the science/ MIMM memes), keeps all of MISA's social media up to date, and is responsible for keeping you all in the know with that is going on in MIMM! If you ever have any questions, concerns, or just want to chat, please never hesitate to reach out to me - I love getting to know more people in MIMM <3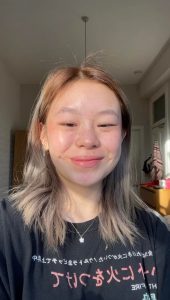 VP Social
Vera Lynn (she/her)
Year: U3
Major in Interdepartmental Honors Immunology (IHI)
Facebook: Vera Lynn
A brief message form a very wise Vera: getcha groove on kids we're having fun this year.
VP Sustainability
Wimmy Miller (she/her)
Year: U3
Major in Interdepartmental Honors Immunology (IHI)
Facebook: Wimmy Miller
Hey everyone, I'm super excited to be your VP Sustainability! We've been working hard all summer to create opportunities for MIMM and IHI students to connect… keep your eyes peeled! As VP Sustainability, I'll be collaborating with faculty and the rest of the council to reduce the environmental impact of MISA events, foster kinship between students, and help everyone find some time to relax. I can't wait to see you all!
Meet the Gang
2022-2023 Council
President: Hahn Li
VP Finance: Leah Lallouz
VP Communications: Corissa Larson
VP Academic: Angela Nelson
VP Social: Vera Lynn
VP External: Gracia Yu
VP Sustainability: Wimmy Miller
U1 Reps: Jackie Alford, Taylor Ireland, Andrew Dayton
U2 Reps: Reem Araji, Ben Sakdinan, Carolyn Bawden
U3 Reps: Louis Ghaleb, Lauren King, Shayan Ali
IHI Reps: Lucy Xie, Nicholas Lee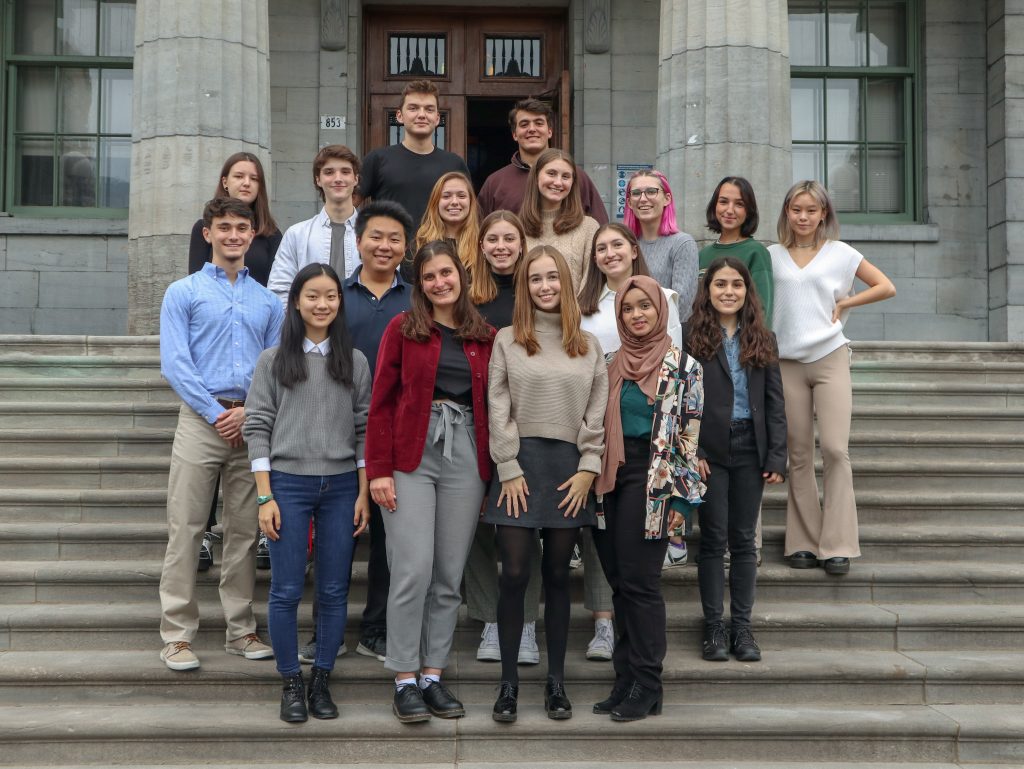 2021-2022 Council
President: Mira Loock
VP Finance: Sofiya Tsyplenkova
VP Communications: Corissa Larson
VP Academic: Hahn Li
VP Social: Brendan Flores
VP External: Mysha Ibnat
VP Sustainability: Alexandra Mircescu
U1 Reps: Gracia Yu, Vincent Duquette, Ban Sakdinan
U2 Reps: Leah Lallouz, Angela Nelson, Lauren King
U3 Reps: Stephanie Erhart, Neos Dionisopoulos, Maddy Mellett
IHI Reps: Vera Lynn, Irmak Bektas
2020-2021 Council
President: Alexandra Mircescu
VP Finance: Sofiya Tsyplenkova
VP Communications: Mira Loock
VP Academic: Narmin Nojoomi
VP Social: Nina Chang
VP External: Maryssa Iacobell
VP Sustainability: Andrea Lafleur
U1 Reps: Lauren King, Hahn Li, Corissa Larson
U2 Reps: Stephanie Erhart, Neos Dionisopoulos, Maddie Vigano
U3 Reps: Andreas Dionisopoulos, Daniela Cosevoi, Milena Kukolj
IHI Reps: Irmak Bektas, Brianna Lu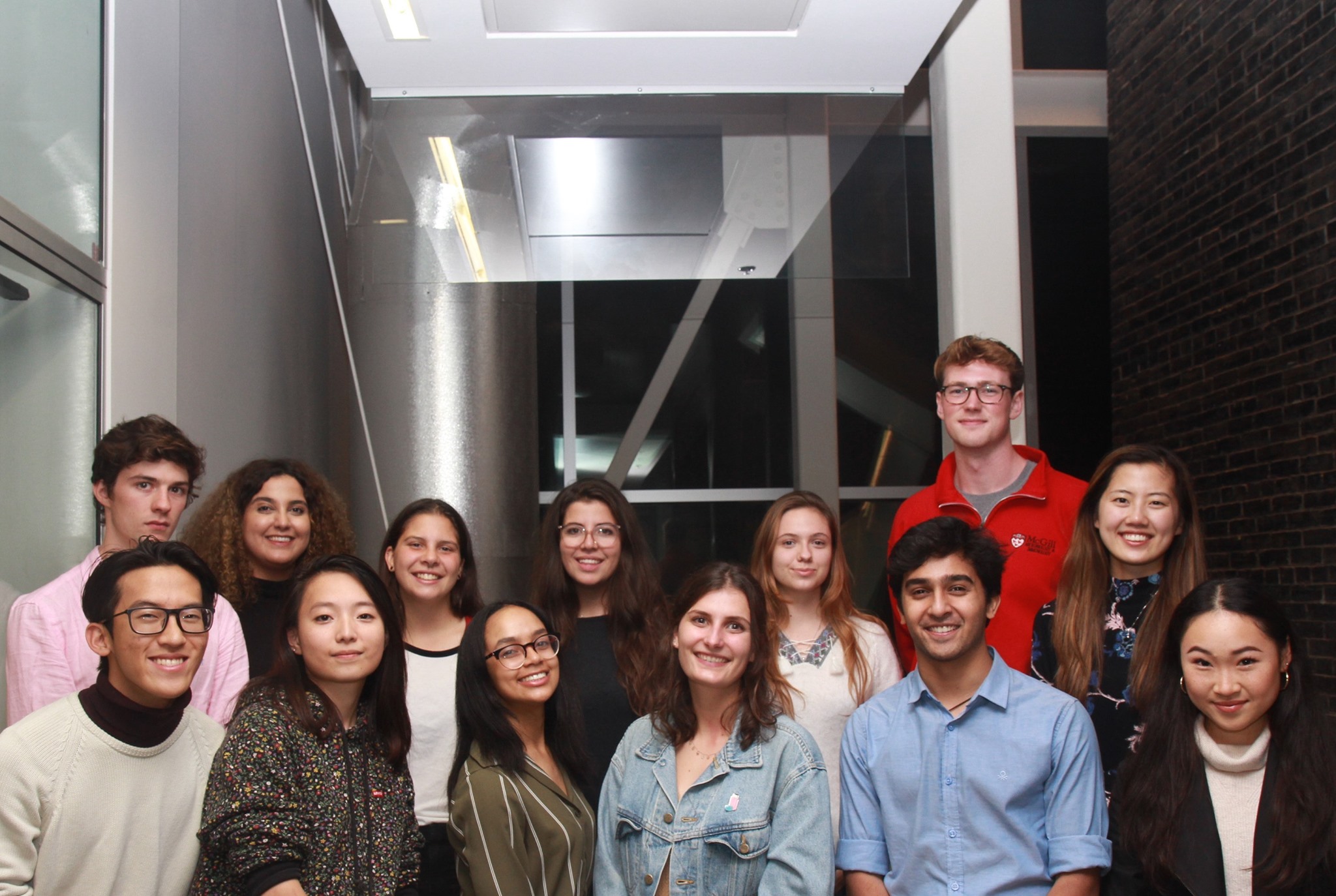 2019-2020 Council
President: Maya Scott-Lourenco
VP Finance: Amanda Downey
VP Internal: Gio Mrakade
VP Academic: Andrew Nguyen
VP Social: Iris Du
VP External: Rishav Das
U1 Reps: Alexandra Mircescu, Mira Loock, Neos Dionisopoulos
U2 Reps: Nina Chang, Narmin Nojoomi, Robert Kidd 
U3 Reps: Alexander Grant, Anne Mao, Jacie Liu
IHI Reps: Colton Strong, Andreas Dionisopoulos
2018-2019 Council
President: Caroline Chu
VP Finance: Colton Strong
VP Internal: Mekayla Forrest
VP Academic: Maya Scott-Lourenco
VP Social: Morgan Gold
VP External: Jacklyne Weng
U1 Reps: Andrea Lafleur, Arundhati Nair, Andreas Dionisopolous
U2 Reps: Emina Kubat, Iris Du, Amanda Downey
U3 Reps: Jenna Cleyle, Mike Colalillo 
IHI Reps: Gio Mrakade, Susan Ping
2017-2018 Council
President: Harry Kim
VP Finance: Shannon Hewgill
VP Internal: Jackson Burke
VP Academic: Jorge Luis Flores
VP Social: Nevena Veljanovic
VP External: Caroline Chu
UReps and IHI Reps: Maya Scott-Lourenco, Colton Strong, Mekayla Forrest, Morgan Gold, Jacklyne Weng, Diana Sanchez, Olivier Richer, Nevena Veljanovic, Alessya Venuta, Mike Cola, Connie Chen, Rayoun Ramendra, Jackson Burke